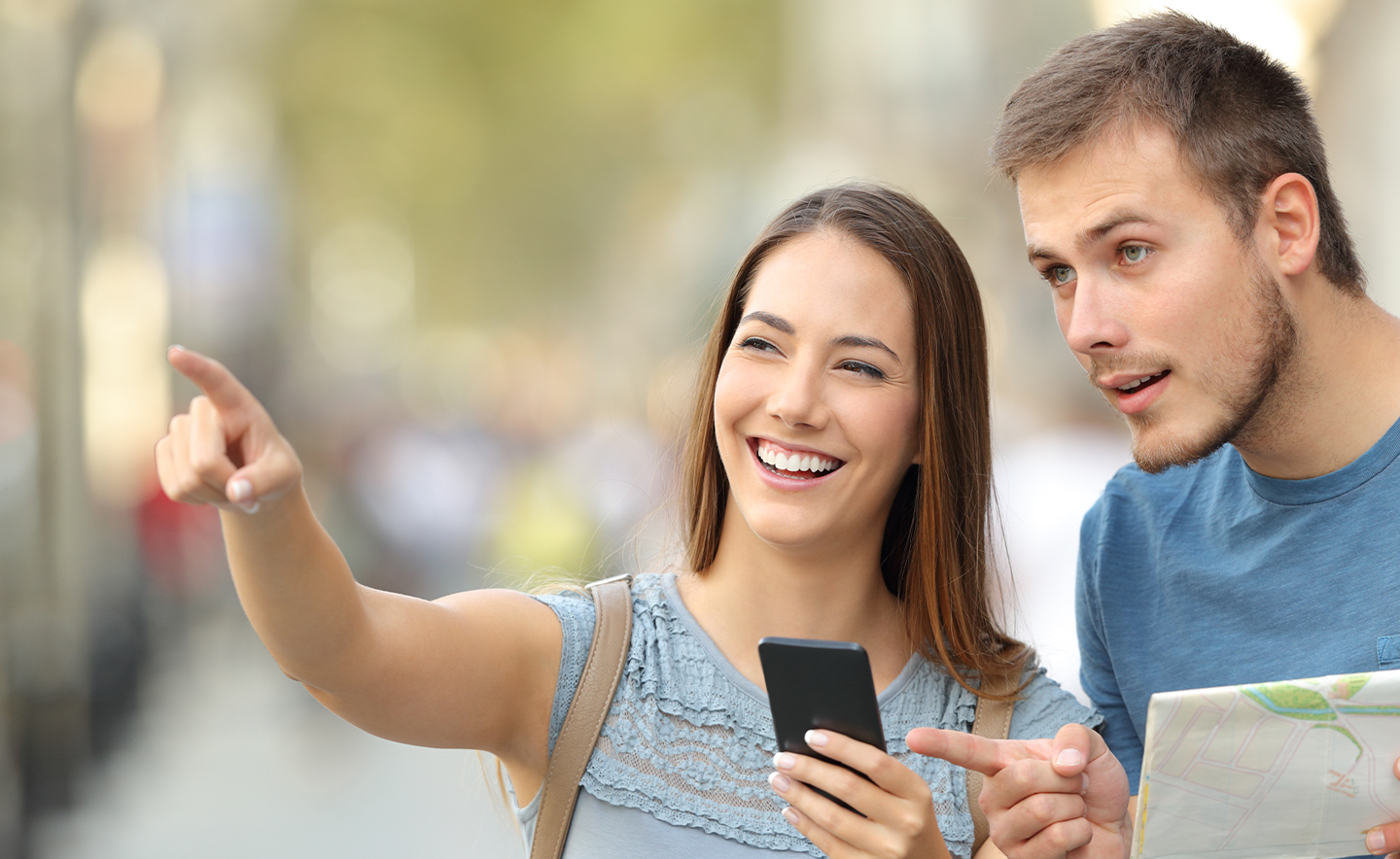 Mit dem Smartphone
auf Lauschertour
Audio Tour in Kürze verfügbar
The audio tours cannot take place at the moment due to the flood damage.
The small village with an audible story.
"Kreuzberg has a lot to offer", says the mayor Anke Hupperich.
"Again and again I have observed visitors who are interested in Kreuzberg Castle and the history of the place, but look in vain for an information board."
However, instead of delivering information boards to Kreuzberg, the idea of ​​creating an audio tour based on the model of city tours as they are offered in cities was born.
Tourism for everyone
Another thought played a role for Anke Hupperich in the conception of the audio tour: to create an offer that is also suitable for blind and visually impaired people.
After months of preparation, the audio tour is now available to all visitors to Kreuzberg free of charge.
Information tour through Kreuzberg
"First, topics were collected that could be of interest to visitors to the location," reports Anke Hupperich about the development of the digital tour through her home town.
After extensive research, with a lot of effort and commitment and by interviewing contemporary witnesses, a varied tour through Kreuzberg was created.
In 25 minutes of listening, the visitor on the way on the audio tour is informed about sights, history, country and people according to their own individual schedule.
The audio tour encourages you to take a closer look and repeatedly draws the visitor's attention to details worth seeing.
The old mill, rockslide on the Hohen Ley, Malteser Knights and Kreuzberg Castle are some of the 11 stops along the way on the discovery tour through the tranquil town of Kreuzberg
Simple technique
The 1.8 km long round tour with only a few meters of altitude can be carried out at any time, all you need is a smartphone. Headphones are recommended, but not required. To start the tour, simply go to "www.kreuzberg-ahrtal. de / touristisch "and click on the audio tour. The tour starts at the level crossing at the entrance to Kreuzberg, with a view of the steep cliffs of the "Hohen Ley".
Whether as a travel preparation from home or as an information tour on site, the audio tour offers exciting stories about Kreuzberg and the Ahr valley.
"We are very pleased to be able to present a new offer at Mittelahr," said Ulla Dismon from Mittelahr Touristik. "Under the aspect of" tourism for everyone ", the listening tour offers the opportunity to discover new places independently and at your own pace. A great idea and a valuable asset. "
"The digital audio tour offers the opportunity to take part in a professional and at the same time entertaining guided tour without contact. This offer is of particular importance in Corona times, "says Mayor Cornelia Weigand.
Anke Hupperich is responsible for the audio tour, the speaker is Robert Hupperich.
More information about Kreuzberg at www.kreuzberg-ahrtal.de.
Press release Verbandsgemeindeverwaltung Altenahr, March 29, 2021
Press contact:
Verbandsgemeindenverwaltung Altenahr
Ulla Dismon
Tel. 02643-809-0
Email: info@altenahr.de